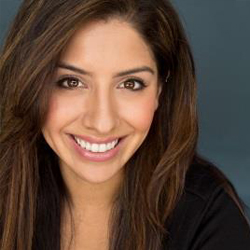 Sabrina Michelle Wiener (born September 27, 1983) was a Kidsongs kid who appeared in Kidsongs: Play Along Songs as an extra during "Ten in the Bed".
She is the sister of Danielle Wiener (who played one of Santa Elf in Kidsongs: We Wish You a Merry Christmas and herself in Kidsongs: Play Along Songs, Kidsongs: Country Sing-Along, Kidsongs: Let's Put on a Show and Kidsongs: Baby Animal Songs) and Josh Wiener (who appeared in Kidsongs: A Day at Camp and Kidsongs: Ride the Roller Coaster).
Sabrina is other credits include guest-starring on TV shows such as "The Facts of Life," "Beverly Hills 90210," "Charlie Grace, "Empty Nest", "Dr. Quinn: Medicine Woman" and "Valerie." She has also starred in films such as the Disney Channel Original Movie "Gotta Kick It Up!", "Miracle on I-880", "Pet Shop," "Bad Blood" and "They Come at Night."