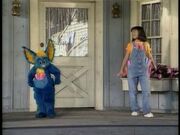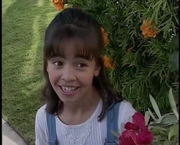 Stephanie Ayame Koyano (born May 4, 1983) is a former child actress who was in Kidsongs through 1992-1997.
Birth and Career
Edit
She was born as Stephanie Ayame Koyano on May 4, 1983 in San Bernardino, California. She started her Kidsongs career in 1992-1995 and 1997 in the video "We Wish You a Merry Christmas".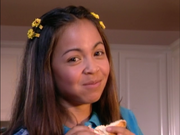 Appearances
Edit
Stephanie Koyano did not appear in the 1993 video "If We Could Talk to the Animals"; thus, she never appeared with Boo Bailey, Yvette Flores (whom Koyano she replaced), Bianca Hall, Tyler Harris, Michael Lloyd, Jr. or Marvin Walker.
She and Bianca were born at the same time.
She is now a newsroom participant with her family and her sister, Nycole.